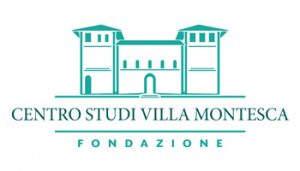 The "Hallgarten-Franchetti Centro Studi Villa Montesca" foundation (FCSVM) has a vast experience in managing interdisciplinary project teams composed of researchers from universities and other educational organisations. It has an important role at regional, national and European level in the development and promotion of lifelong learning as a tool for improving and strengthening social and work opportunities following the main recommendations of the EU Commission "It is never too late to learn" and "It is always a good time to learn". Based on one of the main objectives of the Foundation, which is to disseminate the Maria Montessori teaching approach in order to face the multiculturalism, the FCSVM is the promoter of the testing of a RM model enriched and specified by Montessori's features on learning environment rebuilding and observation approach. FCSVM is in strict collaboration with the schools of the territory, collaborates with schools in general for applying innovative approaches on teachers and students of all ages; FCSVM develops training projects for young people, and also develop initiatives with persons with disadvantaged backgrounds (as the unemployed, immigrant etc.). The FCSVM have a strong connection with the local public local authorities (Umbria and Tuscany Regions) that already showed their interest in applying and disseminate the project results.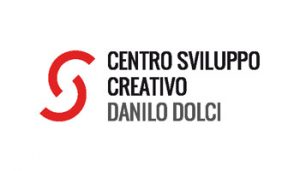 CSC "Danilo Dolci" Centre is inspired and based on the Reciprocal Maieutic Approach, the core pedagogical methodology of research and self-analysis useful to develop creativity, critical thinking, communication skills, relational skills, cooperation and active participation. The RMA was developed by Danilo Dolci from the Socratic concept of Maieutic: what differentiates both concepts is the fact that Socrates' Maieutic was unidirectional, while for Danilo Dolci the concept of knowledge comes from experience and a reciprocal relationship is necessary. RMA creates the safe context for people to express themselves, to discover, to be creative, to learn relational and communicational competencies, to feel valorised in their self as a human creature. The experience of CSC and the heritage of Danilo Dolci will be the basis for the definition of the RM model and its re-shaping in order to be adapted to lower and upper middle school context as well as enriched with Montessori's features. Moreover, CSC "Danilo Dolci" can count on a strong network at local level of schools, local immigration centres, local and regional institutions, associations and private companies. CSC successfully operated for more than ten years at local and international levels developing projects in the field of innovation in education for the integration of disadvantaged target groups such as migrants and refugees using art, creativity, non-formal methods, Music, Community Theatre and other drama-therapeutic approaches as well as Didactic of Emotions for ESL prevention.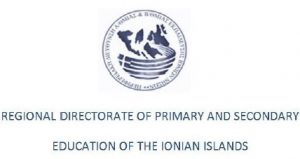 Regional Directorate Education (RDE) consists of 356 schools from 4 to 18 years old. Numbers more than 4.200 teachers and more than 28.000 students in the whole district. The RDE focuses both on administrational and educational activities that will help the region improve the training provided. They have carried out several educational and cultural activities, seminars, workshops and lectures and one of their main goals is to pilot new methodologies thus improving the education provided. Being a border region in Greece, their schools have specific characteristics that they are called upon to deal with. In particular, many schools have problems with bullying. Due to the tourist nature of our islands and our proximity to Albania, they have an increased number of immigrants from European countries but mainly from Albania with the phenomenon of marginalization often occurring in these schools. Although being a well-known touristic destination, the schools of our region and the people around them, have not yet adopted the concept of European association and cooperation leading to a great disadvantage in aspects of modern education in adaptation of new technics that involve more and reduce the phenomena of exclusion, intimidation and student leakage.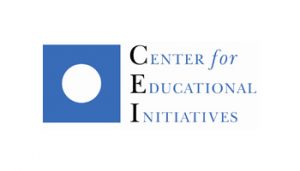 CEI is a non-governmental, non-profit association aimed at enhancing innovative educational initiatives and facilitating educational reforms in the Bulgarian educational system. The main objectives of the organization are to encourage co-operation in the field of education on local, regional and European level, to implement new teaching methods, mainly based on ICT, and to enhance co-operation between public institutions, educational and scientific organizations and NGOs at all levels via professional networks and platforms.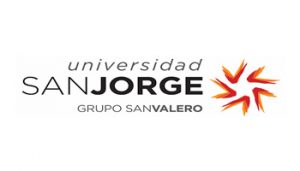 FUSJ in the Foundation related to the San Jorge University. The FUSJ has 15 research groups, 7 co-financed and recognized by the Regional Government. USJ is certified in ISO 9001, ISO 14001 and EMAS. San Jorge University is part of a group of 5 educational entities (San Valero Foundation Group) dedicated exclusively to training at different levels: secondary and vocational training – Fundacion San Valero; professional training and vocational training – Fundosva Dominican Foundation (aimed at young people without resources in Dominican Republic, with 3 training centres) and CPA Saldui; higher education and different modalities (on-line, in presence, dual) – Fundacion Universidad San jorge; and on-line training (vocational and professional) – SEAS Estudios Abiertos. The FUSJ's monitoring supervision system follows the guidelines provided by the European Commission: "Quality of Public Administration: Toolbox for Practitioners" (February 2015). It is a systematic process of collecting data, in order to track outputs, results and impacts throughout the preparation, application of an intervention, and to inform management and partners on progress and performance.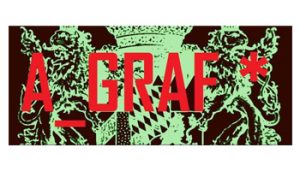 AGRAF gUG (haftungsbeschränkt) is a spin-off of Saarland University. The non-profit organisation started work in 2011 with a project in the context of the EU-Commission's Grundtvig program. Before, we participated in projects mainly at Saarland University, from the Grundtvig, Comenius, Sokrates, Erasmus, and Interreg programs of the EU commission, and in projects funded by the German Federal Ministry of Education and Science, the Joint Federal and Government Commission for Educational Planning and Research Promotion, the German-French Youth Council, SR broadcasting station, and the German Research Foundation.
The focus of our work always lies in media, which are examined with regard to their specific use. A fundamentally important field of application, both good and problematic, is the education sector. Thus, it is inevitable that questions regarding a meaningful and adequate use of media in the context of learning processes, but also regarding personality development, are at the centre of our work, our projects and publications. Above all, it is important to understand how questioning and research-based learning, as well as ethical and personality-building effects can be realised in our media-dominated world. It is clear that traditional teaching methods are reaching their limits, if they were ever as successful as believed at the times. Conversely, it is not always clear how questioning, researching, ethical and personality-building learning can and should be implemented through media. Thus, even constructivist learning methods can reach their limits in view of the filter bubbles that social media create. In any case, these are important and relevant questions that the project addresses and that AGRAF wants to accompany with its expertise.